Kevin Laitak: Client testimonies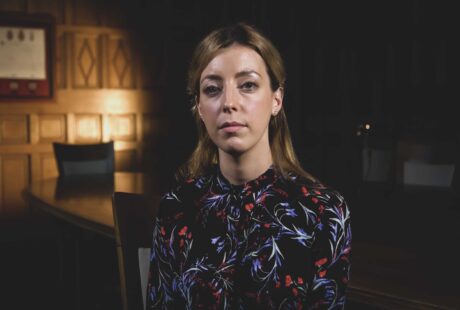 Catherine Grills, Head of Business Change University of Manchester
"It was quite inspiring working with you. You're like a film director, you bring out the best, the passion which can be difficult to do. Once you're in front of the camera, it's easy to freeze up and lose some of the magic. You're really skilled at ensuring that doesn't happen.
From the pre filming discussion, you understood the subject matter, the passion behind it. Your direction was really important; you'd clearly invested the time in understanding what it was we were trying to convey.  Everyone I've watched the video with has been so impressed. Without your encouragement and direction, we might have lost that because it's not always easy just to bring that passion to life.
The film really succeeded; it's really engaging, dynamic. We've struggled on this project with the perception that it's a big shiny building, rather than the people, the aspirations they have, what they're going to achieve in the building. I think somebody less invested in the project wouldn't have understood the passion featured in the video. You took the time to have an initial discussion and really understand the heart of it, show the passion of those working closely on the project; that helped make this so amazing. You made that come to life visually in a way you knew would engage audiences. I would recommend you absolutely."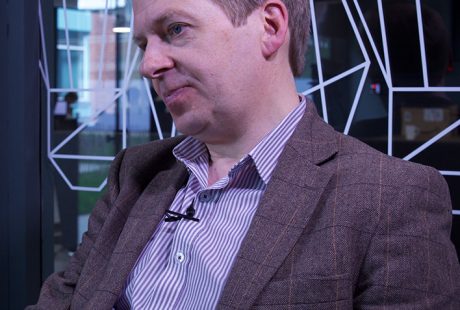 Professor Peter R Green, Senior Lecturer, School of Electrical and Electronic Engineering, University of Manchester
"The process of filming - In a nutshell, you made it very easy indeed! Whilst I am very happy to lecture to 400 students, I must confess that I don't find the idea of being filmed a relaxing process. You very skilfully pushed the process of filming into the background, and made our conversation the focus. Don't quote me, but I could even be tempted to be involved in other filming based on this experience!
I was impressed by your ability to not make the process of filming the focus; by your style of questioning – it steers one away from banal, stock answers to say what really matters. You also clearly understand the importance of injecting a bit of fun into the process.
From what others have told me, the final film does very effectively communicate our genuine passion for the project and our pride in the outcome. Would I recommend working with you? An unreserved yes!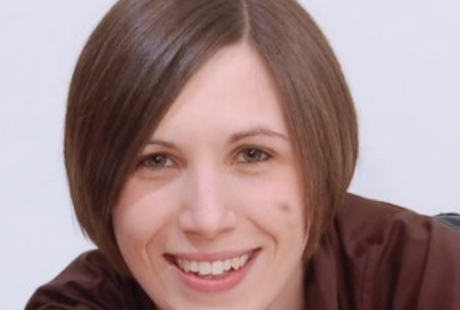 Rachel Hobson, Communications Manager, University of Manchester
"It's really been a pleasure working with you. You saw what we wanted to achieve, took the brief, completely changed it for the better, we've a got a better product, because you just went off, came back with your ideas to drive it forward in the best way for the target audience. You were finding your story arc, the correct story arc, & the facts, for want of a better phrase to support and tell the story going forward. It's like you were a feature writer, but in video, that's what it felt like" Rachel, Comms Manager. You were going out, finding a visual story, very much a journalistic style, more than I've ever worked with anyone like that before. You were looking for the angles, in pictures and words to communicate that message"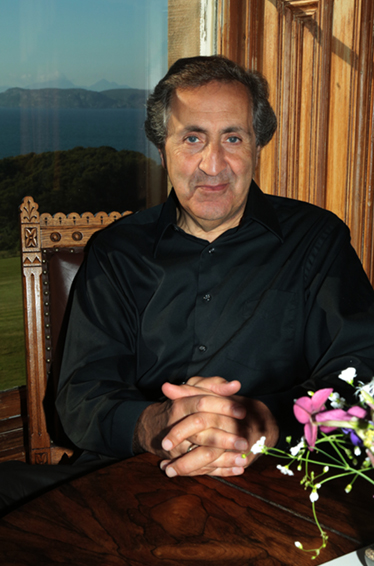 Levon Chilingirian OBE
Project commemorating centenary Armenian Genocide

"We were keen to mark the official centenary of the Armenian Genocide. We discussed how we might do this. Kevin Laitak was the driving force in the concept of filming the Chilingirian Quartet's tribute to the victims of the Armenian Genocide in April 1915. From the initial recording sessions, editing and adding many extra relevant photos and texts, to sending out the very moving Ten Postcards to coincide with the Centenary Commemorations , it is Kevin's sympathetic and constant interest combined with the sensitive portrayal of the survivors has moved thousands of people. He has taken great care in the hours of editing the Ten Postcards. His sensitive and positive treatment of very sad events has illustrated the rebirth of so many Armenian families and indeed communities through the power of music" See the project here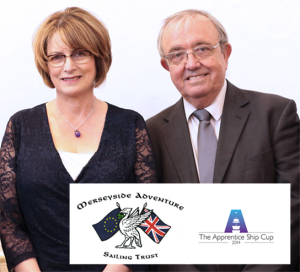 Jim Graves, Merseyside Adventure Sailing Trust & Apprentice Cup 2014 & 2015
"Brilliant piece of work…emotional – Visual…I cried. I am absolutely delighted. Kevin is a business man of integrity, very high business standards and impeccable manners. All the businesses that took part in the ASC commented positively on the DVD and Peel Ports, Sellafield Ltd and Glendale are using it for hiring future apprentices. Kevin demonstrated continuous commitment to the project at all times; took the initiative, brought a relaxed, conversational interview style making apprentices and senior managers relaxed. He demonstrated and produced highly practical, well-judged solutions to often complex and difficult situations. He's now a business friend. "
See the 2014 Apprentice Ship Cup film &  2015 Apprentice Cup film here
See photography for the project here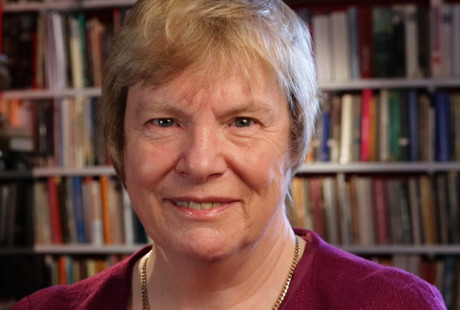 Marilyn Jeffcoat, Chairman Mendelssohn on Mull Trust
"Stunning! Moving! Perfect! Not my words but the reaction of people visiting our site and watching Kevin's video. Calling Kevin a photographer massively understates his role. He directed and produced a promotional video which is easily the best I have ever seen, and I have been involved in commissioning websites and videos over the last 20 years, for both commercial and charitable organisations. He worked with us over a period of time so that he thoroughly understood the brief. He was completely professional and focussed but also supportive towards all those involved. I have no hesitation in recommending Kevin to anyone who is looking to produce a fundraising or promotional video. Any good photographer can capture the moment, and every individual shot does that, but Kevin achieves something even more difficult: he captures the spirit.   Just give him a brief, give him a free rein to photograph what you do, and, using whatever magic he has at his command, he will add the emotional content"
Jane Nicholson, Festival PR
"What an absolutely TERRIFIC film! Wow! So impressed! Kevin has done a brilliant, brilliant job. A better advert you could not have. All the contributors come across beautifully, and say such poignant and wonderful things . Lump in my throat after watching it, I must say. What a superb mini documentary! It's the best advert for Mendelssohn on Mull. I could write a page of details of why the film is so good - all the different components are superb"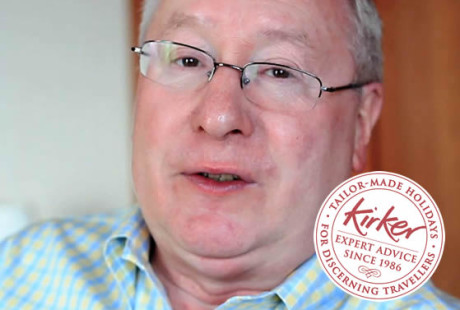 Barry Cheeseman, Kirker Holidays
"This is fantastic – so upbeat and informative as well as inspirational. It's really excellent – really skillfully edited and put together. Everyone at Kirker and friends outside is deeply impressed with your work"
Christopher Monckton Choirmaster, Kirker Musical & Cultural Tours
"The finished film is a lovely souvenir and quite a work of art on your part. I particularly like the way you cut between rehearsal and performance. The rising triplet passage from the Trotz solo accompanying the lingering view of the Cruel Sea outside is pure poetry, as are the interviews with Antonia and Susannah with the low light of the evening sun falling on them and the strains of the ship's musicians playing in the background. Wonderful."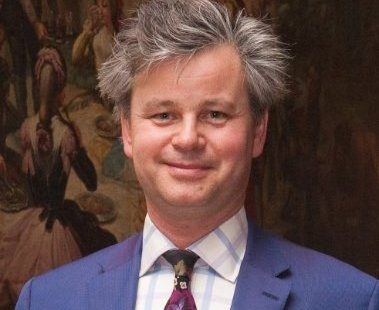 Patrick Millar, Marketing manager,  Kirker Holidays
"We commissioned Kevin to make several films which were designed to capture the ambiance and USPs of our Kirker Music Festival holidays. After we met Kevin and commissioned the first film, we went on to ask him to produce two further films to a similar brief and were delighted with the results.
He did an excellent job of all three productions and the final products were of a very high standard. Production of each film involved travelling with one of our tour groups - one in the UK, one in Italy and one on board a ship to the Norwegian fjords - and working closely together with the tour leaders and musicians to get the footage required. Kevin managed to capture and combine a variety of elements including live music performances, hotel facilities, local scenery and excursions, and interviews with guests, participants and artists. He was sensitive to the specific style of our brand, and able to work with a variety of different individuals during the process.
The overall effect was to sum up the atmosphere and key features of each holiday in a succinct and engaging documentary which has remained a very useful promotional tool for years afterwards.
I would highly recommend Kevin for anyone looking to create high-quality, effective and professionally-produced promotional films, especially for classical music events."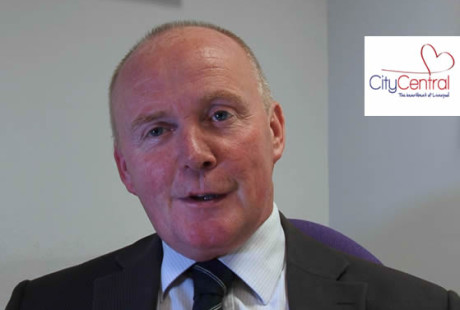 Ged Gibbons, Chief executive Liverpool City Central Business Improvement District (BID)
"The first time we showed the DVD by Kevin Laitak here at the Athenaeum in Liverpool, to over 100 members, it went down an absolute storm! I think in terms of PR and marketing, singularly the most important element we've done in my three years is the DVD. Kevin gives so much of his time and enthusiasm. In a world where we have to choose between printed material and doing a DVD, I would go with the DVD 100 hundred times out of one hundred. Its your one chance. Kevin's  film helped propel City Central Business Improvement District (BID) on to a European – indeed world audience. We were looking for something innovative, something few other BIDs were doing. Kevin and Wax Media delivered in spades! We had a quality DVD produced, which far exceeded anything we had every done in terms of printed materials. We can send links of Wax Media's work anywhere in the world to our friends and fellow businesses. Kevin's professionalism and calming influence ensure we have products not only of which we are proud but which have been borrowed and used internationally by both professionals within the world of City Centre / BID Management. I would have no hesitation in recommending Kevin – but I'll book him first!"
Martin Blackwell, Chief Executive of the Association of Town Centre Management
"I'm about to board a plane to Italy and if it's ok with you, I'm going to to rip up my presentation and show your DVD instead. In ten minutes you've encapsulated what a BID (Business Improvement District) is all about.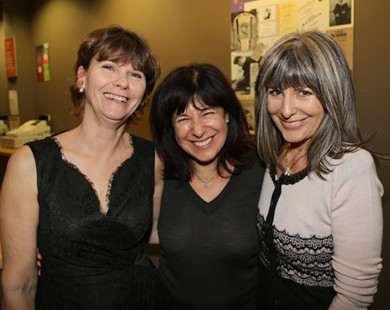 Ambrosine Desoutter, Manager, Menuhin Hall
"Kevin Laitak has been working with us at The Yehudi Menuhin School to record an important series in the history of the School – our 50th Anniversary Celebrity Concert Series which features 8 concerts involving our alumni. Kevin has been extremely helpful both in the organisation of and ideas for how to record these concerts and how best to present them, both in photographs and also videos that we can use for our website. On the day of the concerts Kevin has been present throughout the rehearsal period and right to the end of the post concert party, recording both public and private moments with tact and discretion and has put everyone at their ease"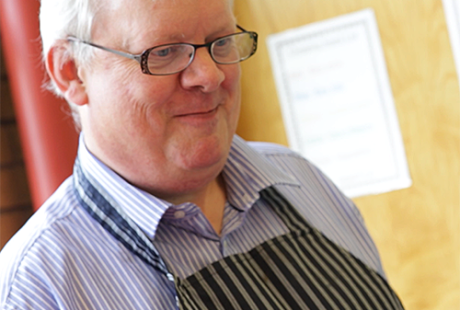 Nick Young, Head of Upper School, Royal School for the Blind
"Everyone in school is raving about the film. I'm still absolutely gobsmacked and I think staff and parents are too!  Communicating that on a film like you have done is a special gift!. Kevin's film captures the work and spirit of our school perfectly. He has the ability to edit and match different video and audio sequences strengthening the message; he has a gift for careful observation, attentive listening to staff and pupils and being able to synthesise all this into a wonderfully coherent finished product. Brilliant."
Susie Bradley, Headmaster's PA
"You are amazing!!!! The film is fantastic and had everyone who has seen it in tears!!! (In a good way!!)"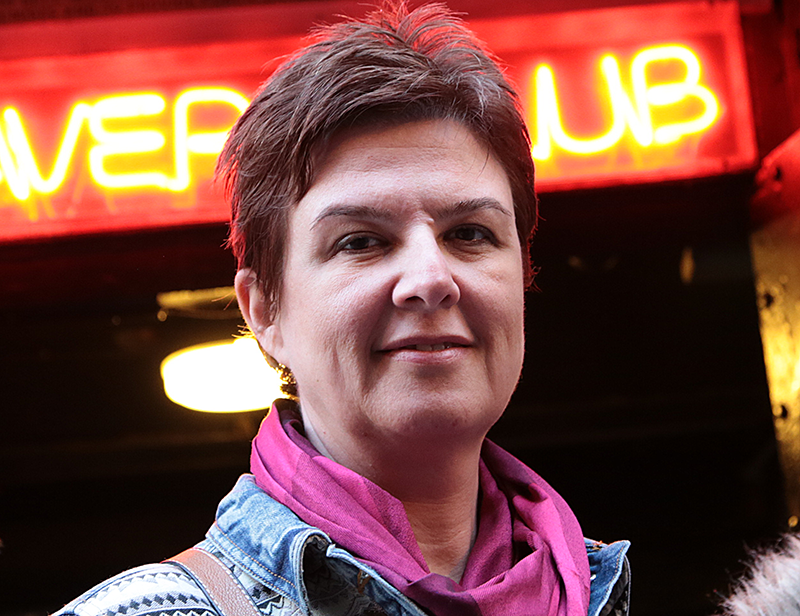 Sarah Holbrooke, Marketing Manager, Liverpool International School of English
"It was really easy to work with Kevin Laitak. The students acted naturally and were really comfortable throughout with lots of outside filming, Kevin was really flexible, really helpful and we really appreciated it! We wanted to show off not only our school and facilities but also our fantastic city! Working with a local company meant that this was a shared passion and it really came through in the end product and the feedback has been amazing"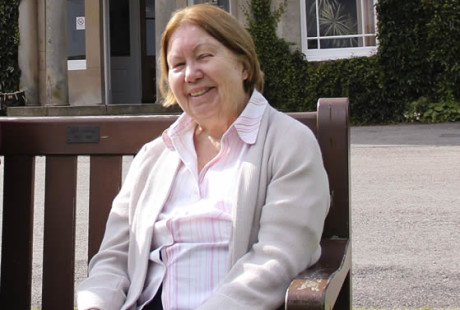 Renna Kellaway MBE Artistic Director Lake District Summer Music
"Sir John Manduell was delighted with your video. He thinks it is brilliant. My grateful thanks and admiration for your work and good wishes"
Emma Ferrand, Professor, Royal Northern College of Music
"We feel you have done LDSM a great service in blowing away the rather dusty image and it now comes across with vitality and passion"
Andrew Lucas, Executive Officer Lake District Summer Music
"The impression is excellent. You have captured the character of LDSM very well, there's some lovely editing and I have been very impressed by the music to visuals matching you have achieved"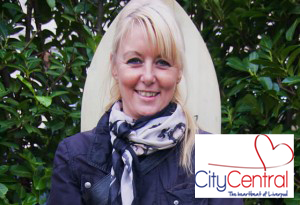 Tracey Crosbie, Events Manager, City Central Business Improvement District
"I have no hesitation in recommending Kevin for future work. He is able to follow a clear brief and gain an understanding of key messages to be presented and interpreted in promotional work. Kevin will work tirelessly and will go above and beyond the call of duty to get it right. He uses his creativity to ensure the messages are punchy, visual, interesting which in turn has high impact. Kevin is passionate about his work and always works in a professional, polite and courteous manner in dealing with the Team, Chief Executive, Board Members, extended Business Associates and incorporates the general public's positive perceptions of Liverpool City Centre."

Tom Ingrey-Counter, Curator, Glasgow Museums
"I've found working with you a pleasure. I've benefited from your experience. I value your your willingness to review and rethink ideas..You take a creative approach which allows for fruitful discussion and you are always enthusiastic and positive, which is essential. You appear to be a very creative person who is naturally inclined to paving the way for their own ideas. However you balance this with discursive approach, and are willing to collaborate in developing ideas."Maire Noonan, Curator, Glasgow Museums "My impressions of working with you on this interactive display are that it has been an entirely productive experience; creative, professional and effective. Subsequent meetings tightened up the focus..and all parts of this process were thoroughly enjoyable!"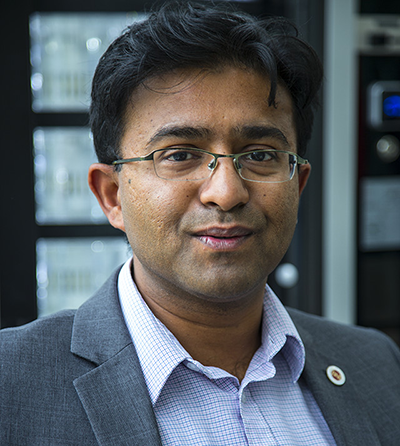 Jiten Shah, Bookkeeper, JS Bookkeeping Services
"I was quite nervous about the whole filming process. Kevin's experience and proactive approach alleviated this. He directed me at every stage from our initial discussion, prepared a draft script that we went over before filming. There were a few  times when I was lost for words and other times when I almost could not stop talking. Kevin was able to redirect me back on track. He then did his magic in the edit to produce a 2 minute video which captures the essence of my service. The positive feedback I have had from clients and colleagues speaks for itself. Kevin is a complete filmmaker; he is a writer, producer, director and editor. I have no hesitation in referring Kevin's service and will certainly be looking to use your services in future projects"
"Kevin was a pleasure to work with. He set up interviews, conducted them, attended a series of WAY events and filmed. Kevin listened carefully to what we wanted out of the film we were keen to give a very positive, upbeat impression of WAY to encourage people to join. Wax were extremely helpful post edit; talked us through embedding the video on our website and sharing it on Facebook -they even made a graphic for us to put on the home page of our site. We are really happy with the finished film, which has already received some very positive feedback from members and people outside the organisation. It was great value for money and I wouldnt hesitate to recommend Kevin to future potential clients."
Caroline Doughty, Chair, WAY (Widowed & Young National UK Charity)
Earlier incarnations work by Kevin Laitak
"Coming across Lasso's website is like a breathe of fresh air -interactive ilustration, game and website design, funny games and high quality illustration..all with a sense of humour. Since setting up his own company in 1994, Kevin has worked with public agencies like the Scottish Office, the Scottish Qualifications Authority and the Greater Glasgow Health Board, creating information 'kiosks' that use video, audio and interactive technology to catch the visitors attention. His client list also includes Julian Lennon, Radio Clyde and The Lighthouse Centre for Design and Architecture, where his work was featured as part of the new Scottish Design exhibition in 2002/2003"
Channel 4 TV, Ideas Factory